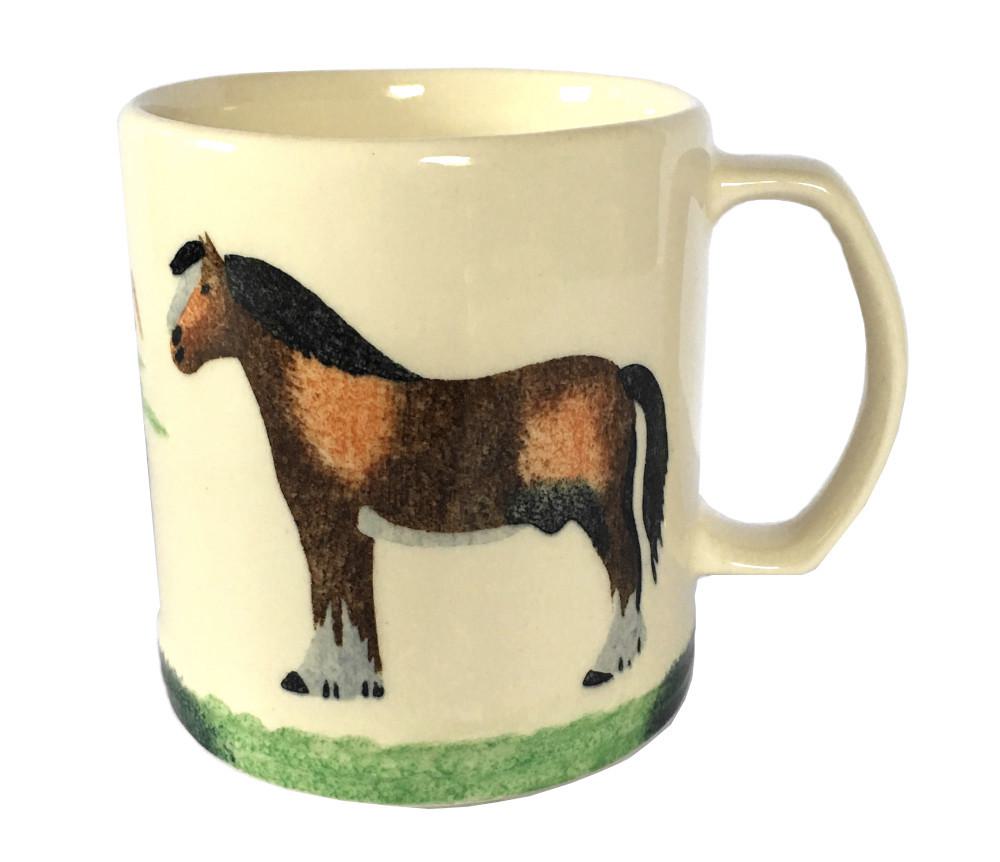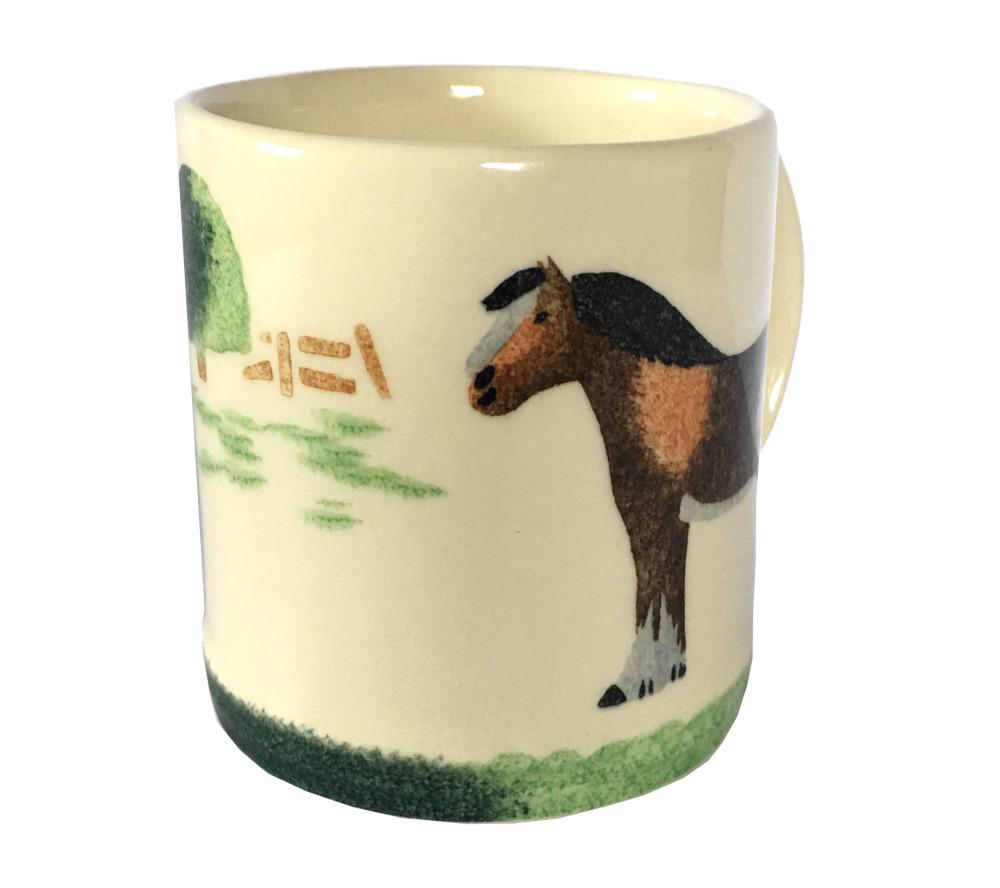 Aston Pottery Shire Horse Large Mug
Shire Horse.

9½ fl.oz. 270ml
3½" 9cm high.

Hand made crockery from a small family pottery in Oxfordshire. Each piece is made from heavy, sturdy earthenware. To create these beautiful items, each piece goes through more than twenty individual hand-worked processes, including a painstaking painting technique using multiple stencils, recreating these wonderful designs from designer Jane Baughan.

The Shire Horse is a working horse that for many decades was at the heart of the economy, pulling loads, ploughing fields and towing canal boats. Bred from the war horses that carried armour-clad knights into battle, this strong and placid breed took over from the ox in the fields and became the first choice for pulling wagons laden with goods. As motor vehicles took over, its numbers declined almost to extinction in the 1960s, but today breeders and societies ensure that this powerful and friendly horse can still be seen in the countryside.