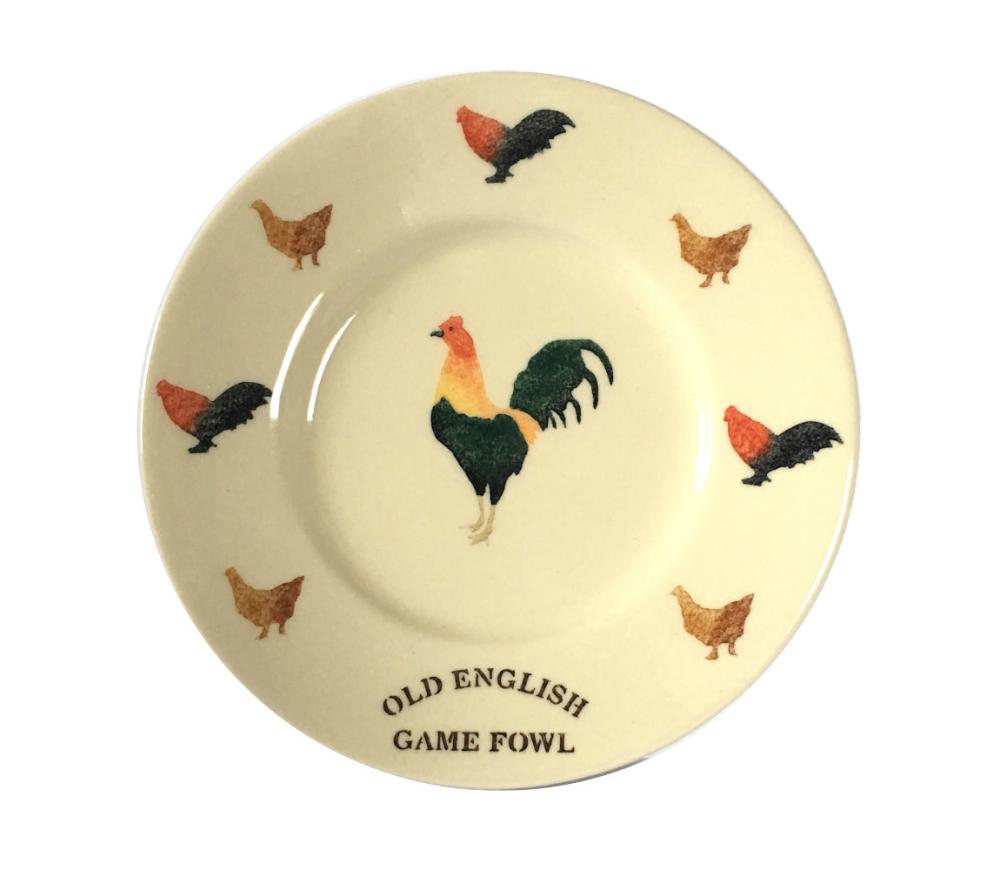 Aston Pottery Old English Game Fowl Plate
Old English Game Fowl

Tea plate 8" 20cm

Hand made crockery from a small family pottery in Oxfordshire. Each piece is made from heavy, sturdy earthenware. To create these beautiful items, each piece goes through more than twenty individual hand-worked processes, including a painstaking painting technique using multiple stencils, recreating these wonderful designs from designer Jane Baughan.

The Old English Game Fowl is a breed developed in England from birds brought to the islands during the Roman era. Bred for cock fighting, the ancient Roman sport became extremely popular in mediaeval times, leading to a wide variety of fighting birds with beautiful plumage in dazzling colours. Nowadays birds are bred for show to a strict criteria, ensuring that the breed continues into the future.