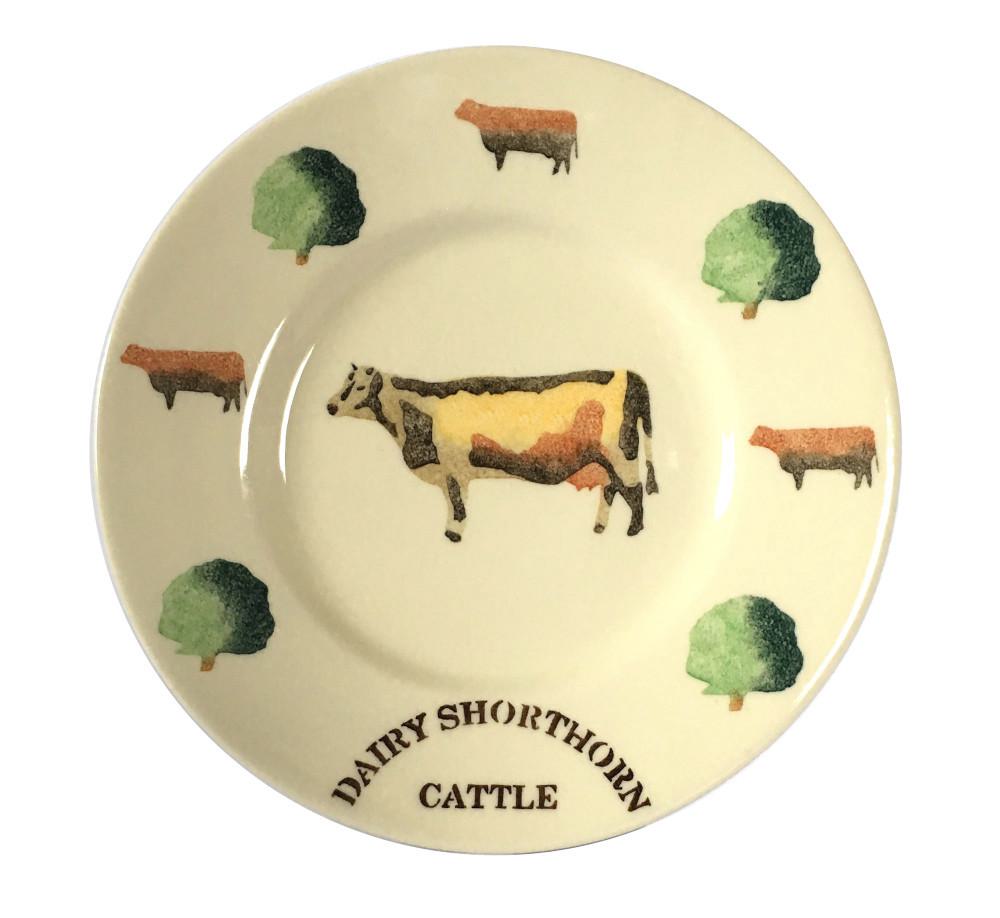 Aston Pottery Dairy Shorthorn Cattle Plate
Dairy Shorthorn Cattle

Tea plate 8" 20cm

Hand made crockery from a small family pottery in Oxfordshire. Each piece is made from heavy, sturdy earthenware. To create these beautiful items, each piece goes through more than twenty individual hand-worked processes, including a painstaking painting technique using multiple stencils, recreating these wonderful designs from designer Jane Baughan.

The Shorthorn is a cow ideal for organic grazing dairy farming. Bred from Teeswater and Durham found in the North East of England, the cattle breed was developed for its milk producing abilities, whilst a separate strain was developed for its beef. In the 1800s a pedigree herd book was published and the Shorthorn in a number of different varieties has been an important dairy breed ever since.