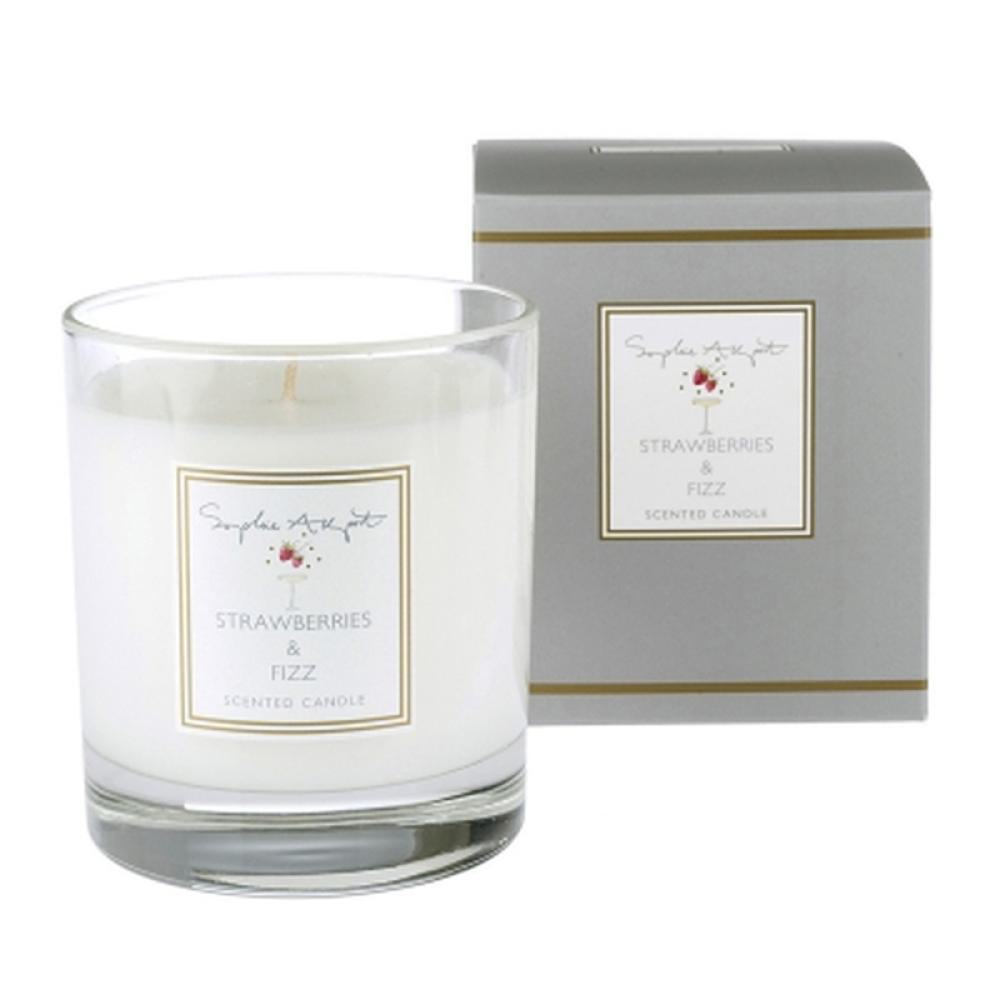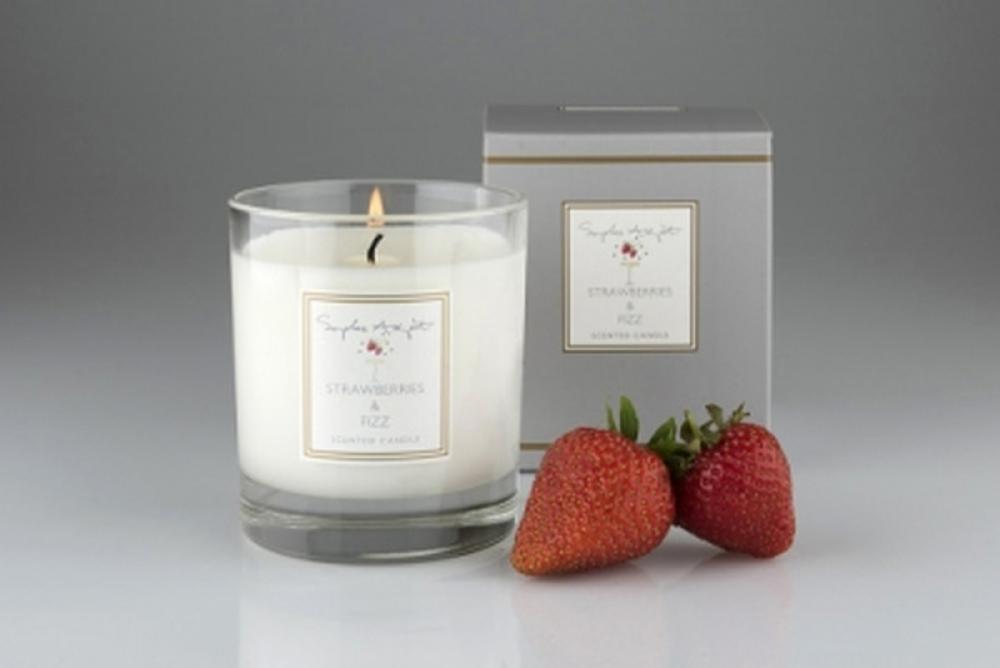 Sophie Allport Scented Candle 220g, Strawberry and Fizz
Sophie Allport Scented Candle 220g, Strawberry & Fizz
Our luxury hand-poured candles are made in England and have been specially developed to create the optimum burn time and the best fragrance release. They are made using high quality mineral wax to achieve a long, clean and even burn.
Made from 100% refined mineral wax blended with a high quality fragrance, this hand made candle will burn for up to 40 hours while gently perfuming your room. The universal celebration of Strawberries and Fizz, the tempting warming notes of subtle sweetness.
The neutral white candle is beautifully displayed in a clear glass tumbler in a high quality gift box. Whatever the occasion - Christmas, birthdays, anniversaries, mother's day - our Candles make the perfect personal gift.
Scented candle in a glass

Made from 100% refined mineral wax

Burn time approximately 40 hours

220g (7.76 fl.oz)

Comes in a smart high quality gift box

Made in England

Natural cotton wick with no lead or other metal supports

Never leave a burning candle unattended
Box is 9.6cm high x 8.8cm (w) x 8.8cm (l).
Candle glass is 9.3cm high with an 8cm diameter
Remove all packaging before use.
Do not use if glass is cracked or damaged.
Do not burn candle on or near anything that can catch fire.
Place on a heat protected level surface away from draughts, heat sources & flammable materials.
Keep out of reach of children and pets.
Do not burn for more than 4 hours at a time.
If a flame continuously smokes, flickers or becomes too high, extinguish it immediately.