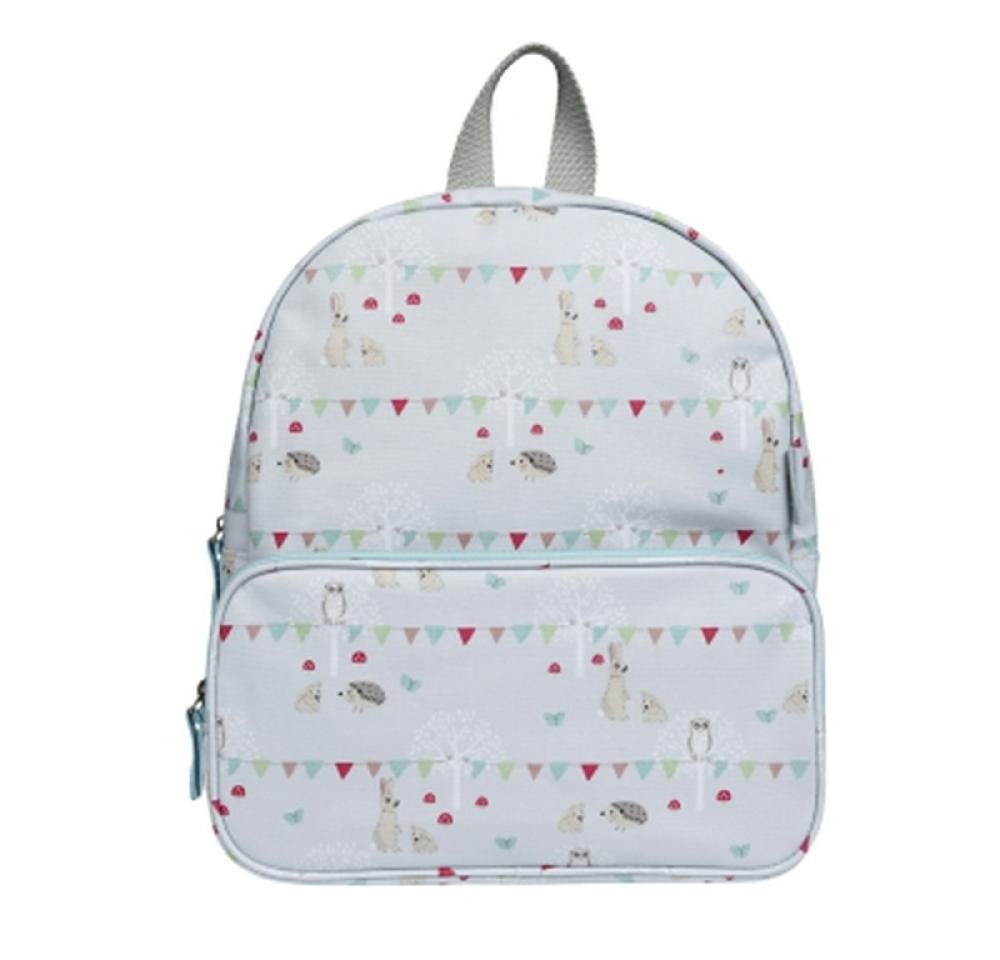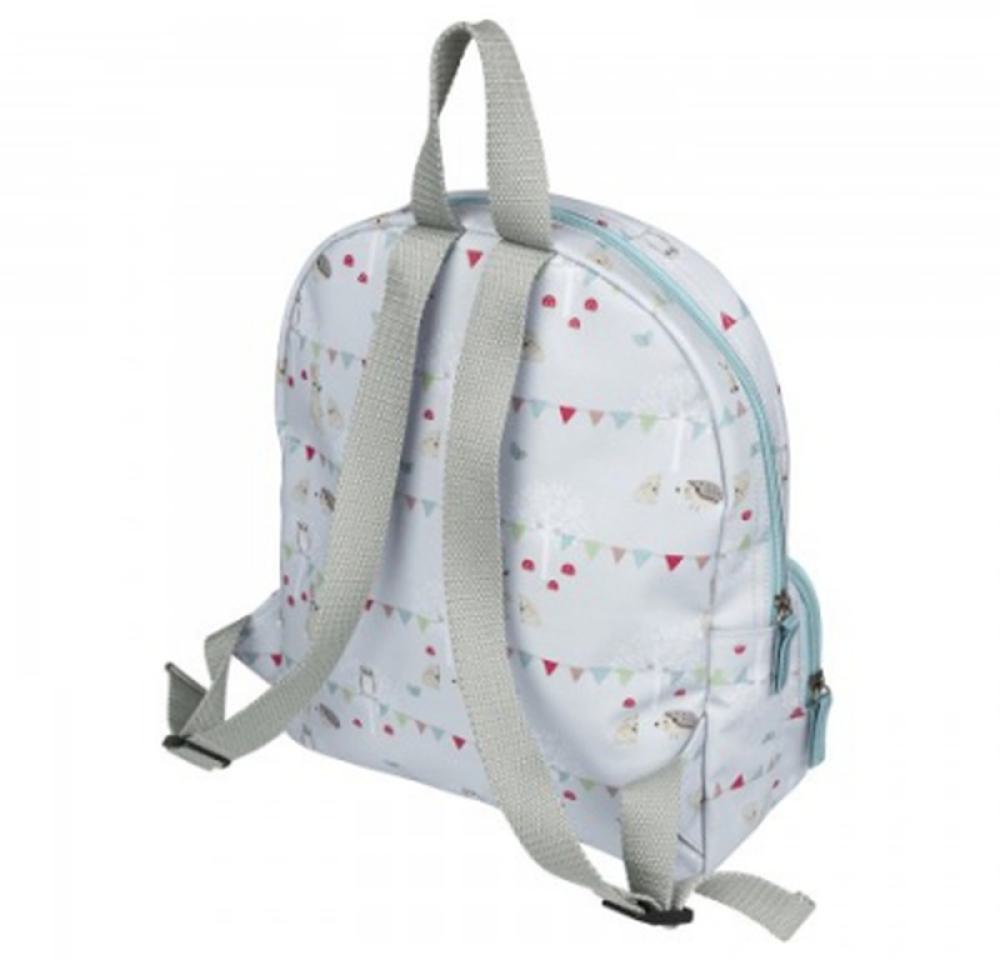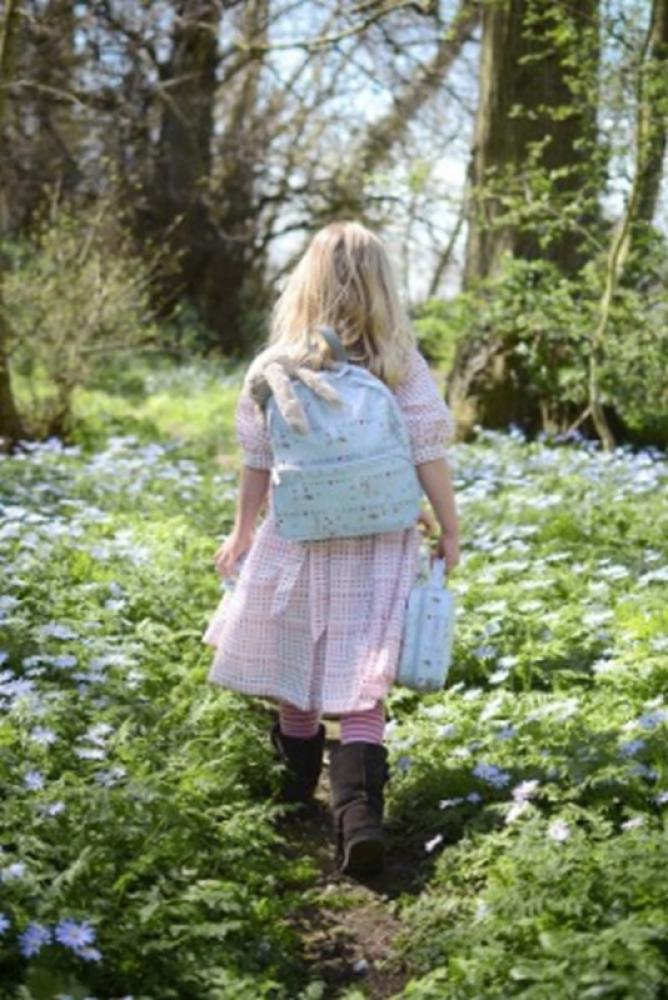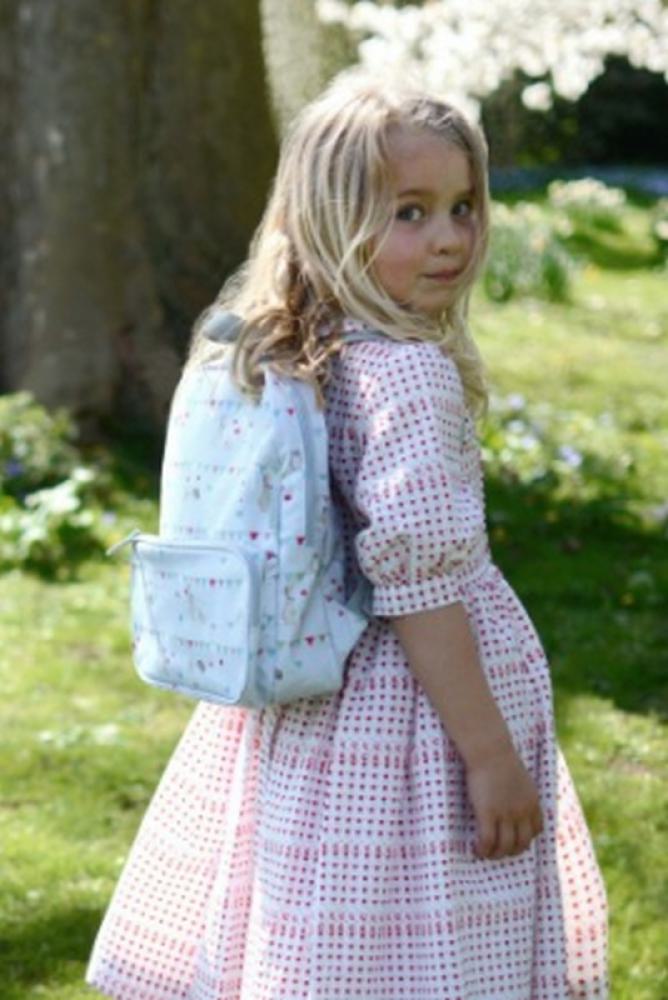 Sophie Allport Kids Backpack, Woodland Party
Sophie Allport Woodland Party Kids Backpack
This quality Children's Backpack is ideal for children who have just started nursery. The bag is versatile and can be used for sports kit, day trips, play dates or sleep-overs with Granny! Covered in adorable animals having a party in the woods, the design features strings of bunting, rabbits, owls, butterflies and hedgehogs amongst the trees.
Made from durable matt oilcloth the backpack is pale blue and has adjustable cotton woven shoulder straps for ease of wearing. There is a handy hanging loop so it can be hung up on school pegs or hooks at home. The front zipped pocket is the perfect size for sneaky snacks, favourite toys and special treasure!
Perhaps consider a matching Lunch Bag from the Woodland Party collection?
Made from practical matt oilcloth.

Zipped main compartment

Cotton lined in our Oundle Spot fabric

Adjustable shoulder straps

Outer front zipped pocket

Sturdy handle to hang on a school peg or hook at home

Dimensions: 27cm (width) x 32cm (height) x 10.5cm (depth)
Oilcloth is waterproof and fairly stain resistant but beware of tomato based sauces and products including tomato ketchup, bolognese, curry, red berries and some felt-tip pens as they have been known to cause staining.
Fading may occur under direct sunlight for extended periods of time since the Oilcloth does not contain a UV inhibitor.

Oilcloth cleans up well with a warm, soapy sponge then dry it off with a soft cloth or towel.

Stains should be wiped as soon as possible and can be faded with bicarbonate of soda.

Do not machine wash, simply wipe clean.
Care Information
Do not wash

Do not bleach

Do not iron

Do not dryclean

Do not tumble dry