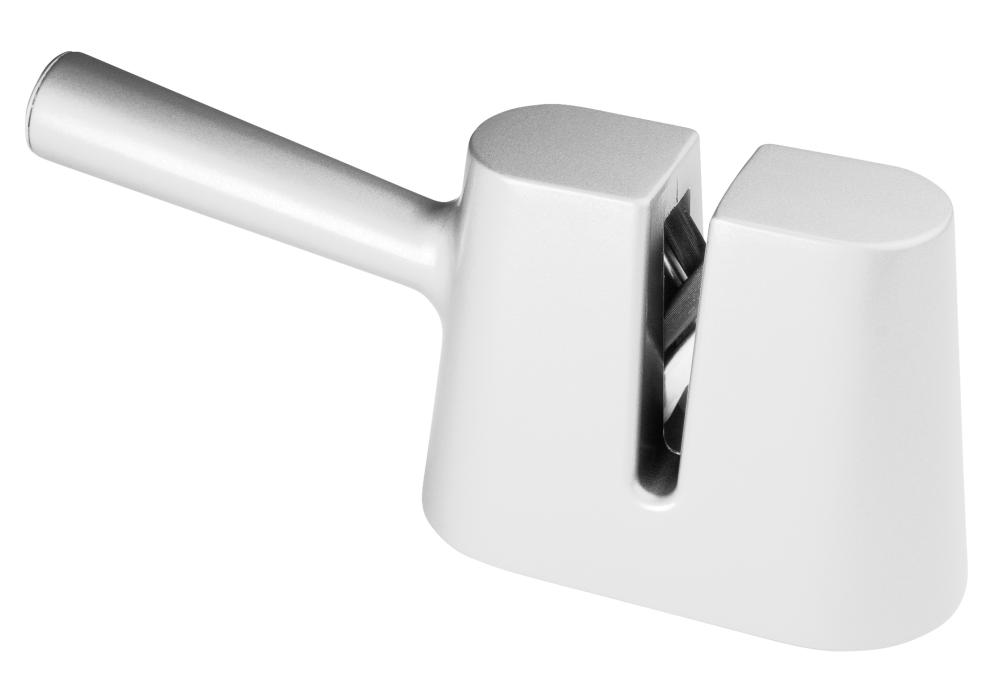 The Chantry Modern sharpener employs two butchers' steels that are the same hardness, temper and cut as a professional steel. The steels are set at an optimum angle for sharpening and spring loaded to protect the knife.
Use to sharpen kitchen knives or tired, blunt cutlery.
This sharpener will sharpen any plain or scalloped blade, carbon or stainless steel, creating tiny serrations that act like sharp teeth.
To sharpen a knife simply draw the knife through the steels four or five times.
Protects hands
Provides a sharp edge
Sharpens plain and scalloped blades
Stylish design
Solid metal construction
Replacement steels and mechanisms are available