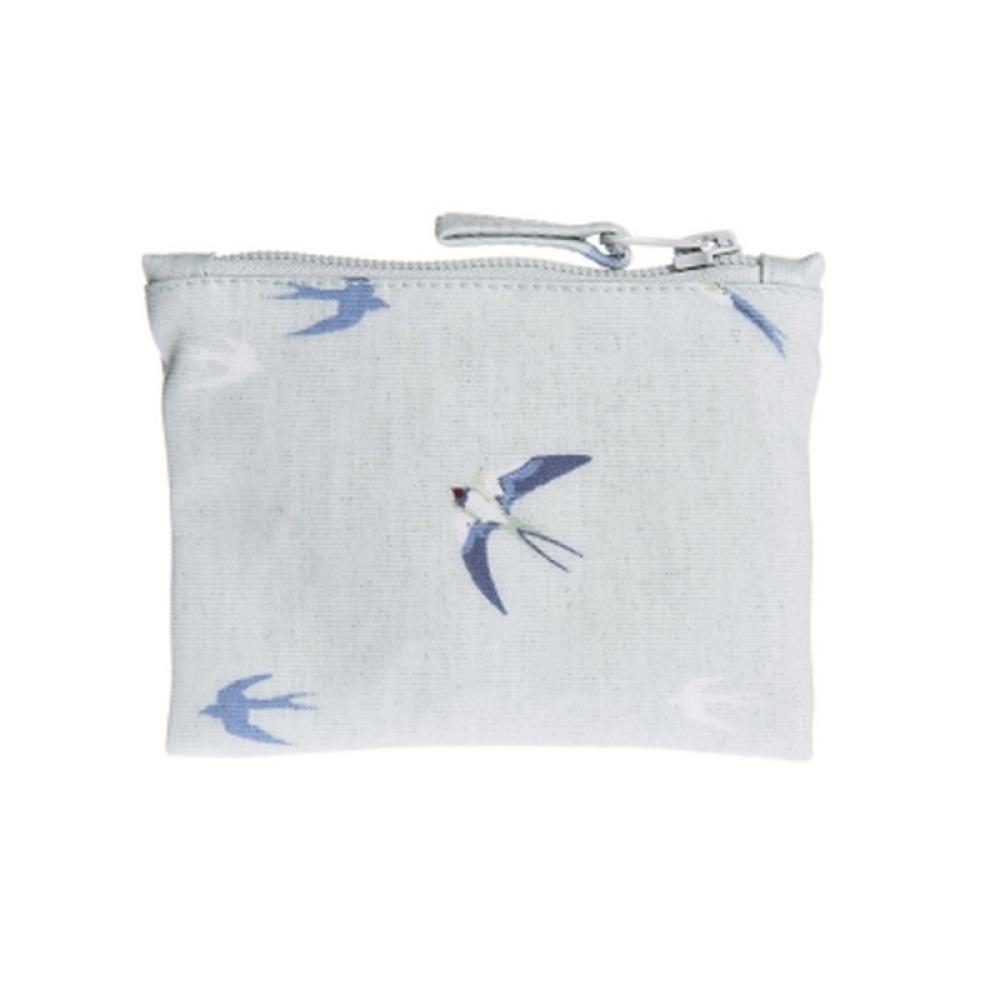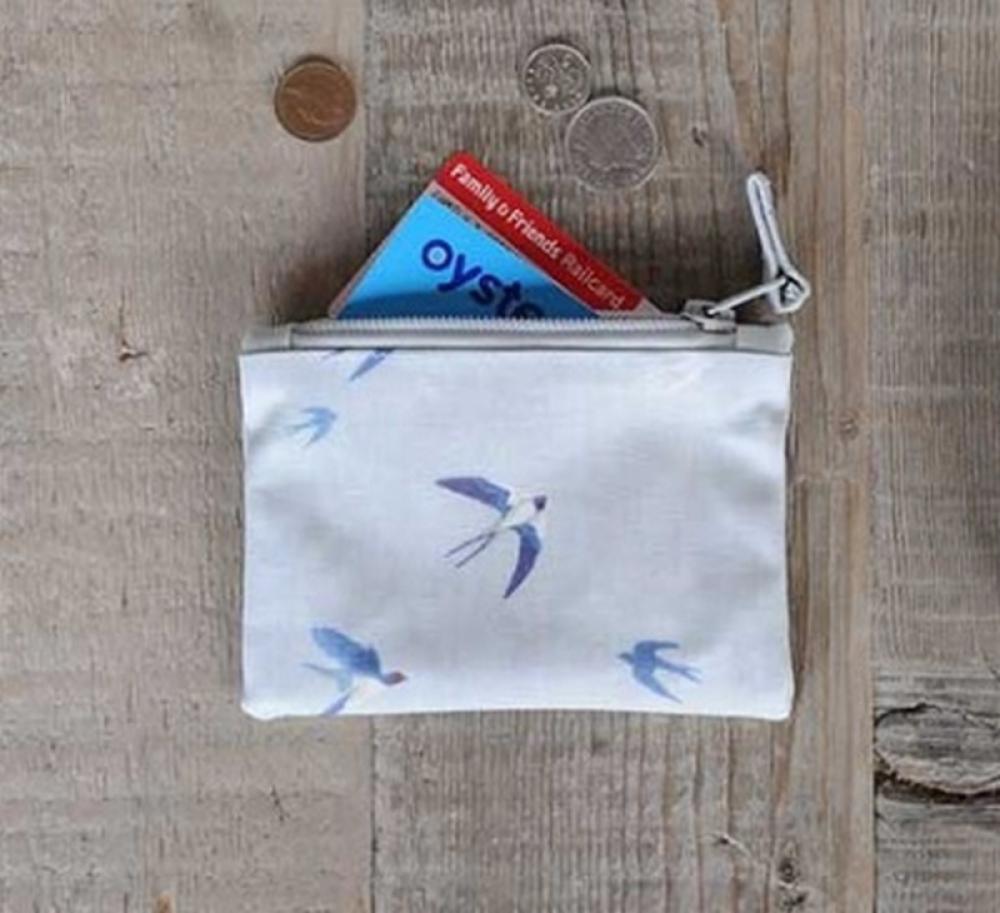 Sophie Allport Coin Purse, Swallow
Sophie Allport Swallow Oilcloth Coin Purse
A beautiful, zipped coin purse made from our Swallow matt oilcloth. The Purse measures approximately 13cm x 10cm. It can also be used to carry a small MP3 player, sweets, coins, travel passes, lipsticks and other small items that usually get lost in your bag! Also a good sized Purse for children's pocket money.
13cm x 10cm

Matt oilcloth finish

Zip fastening

Waterproof
Oilcloth is waterproof and fairly stain resistant but beware of tomato based sauces and products including tomato ketchup, bolognese, curry, red berries and some felt-tip pens as they have been known to cause staining.
Fading may occur under direct sunlight for extended periods of time since the Oilcloth does not contain a UV inhibitor.

Oilcloth cleans up well with a warm, soapy sponge then dry it off with a soft cloth or towel.

Stains should be wiped as soon as possible and can be faded with bicarbonate of soda.

Do not machine wash.
Care Information
Do not wash

Do not bleach

Do not iron

Do not dryclean

Do not tumble dry