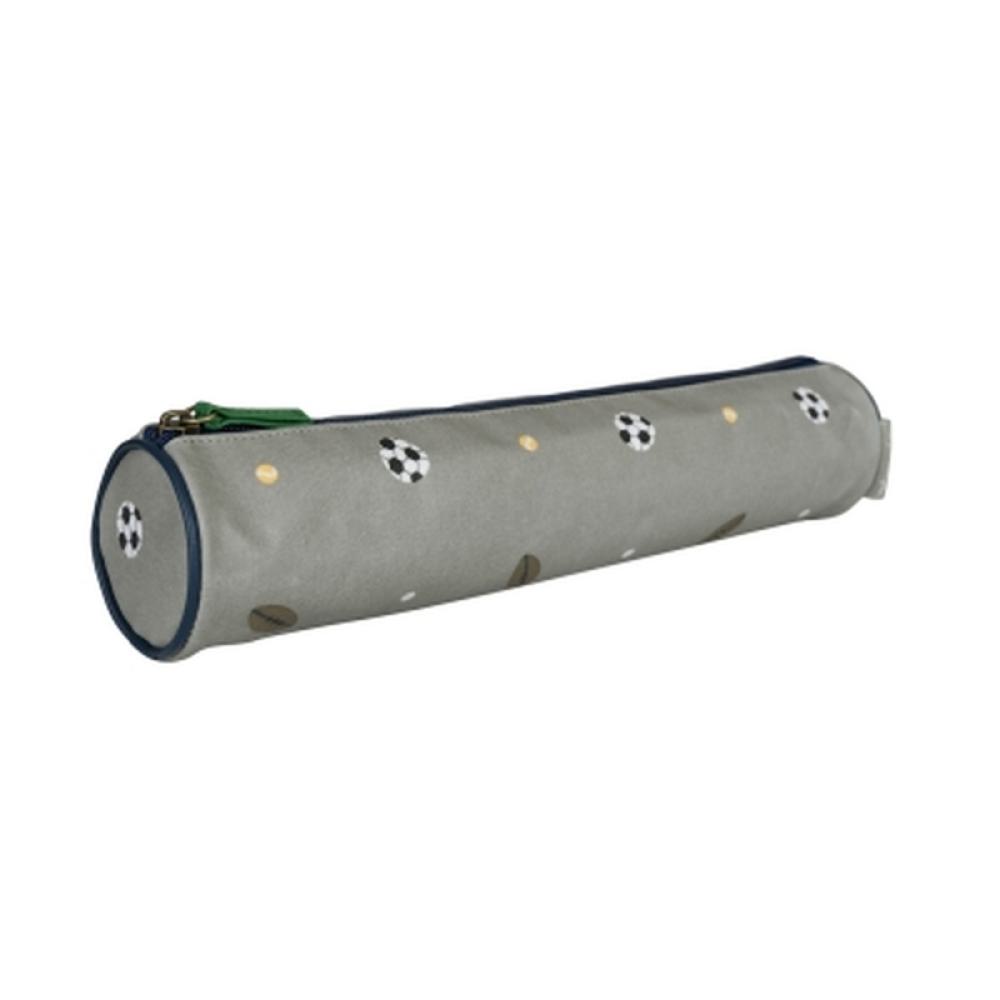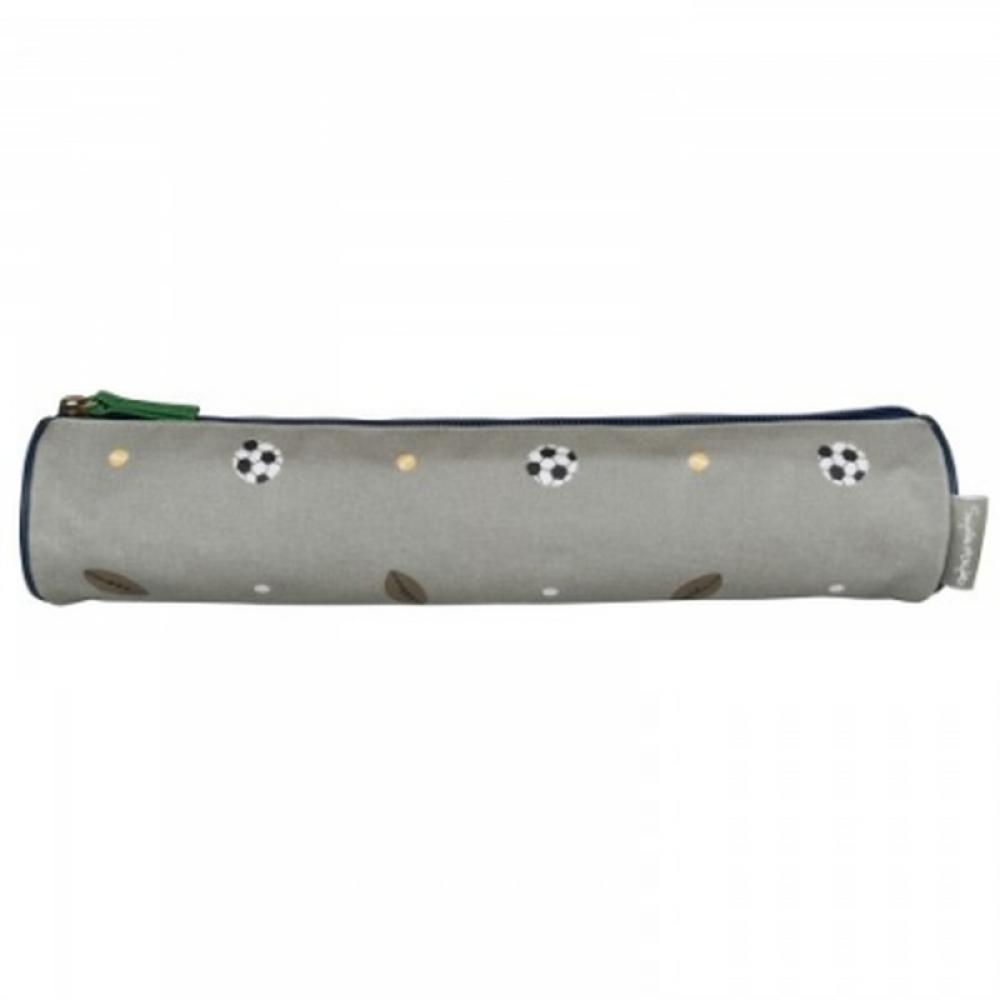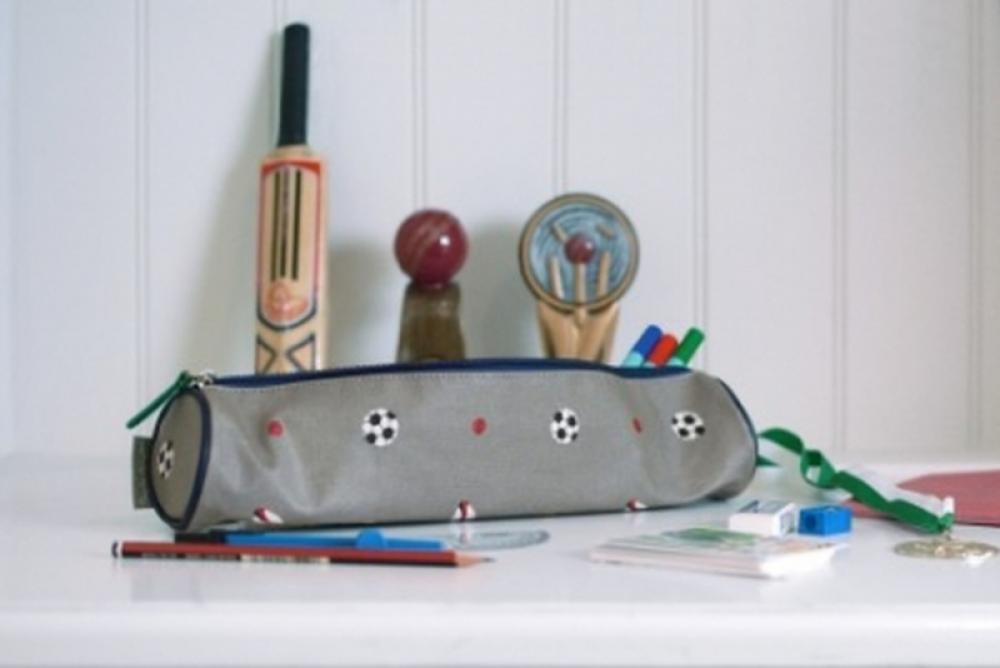 Sophie Allport Oilcloth Pencil Case, Balls
Sophie Allport Balls Oilcloth Pencil Case
A lovely zipped Pencil Case made from our sporty Balls matt oilcloth. The Case measures approximately 33cm so fits a long ruler!
Perfect storage for all those pens and pencils and would make a great gift for any sports fan. The slate grey case is covered in rugby, football, cricket, tennis and golf balls. Particularly popular with our younger audience for school essentials!
Perhaps consider a matching Rucksack and Lunch Bag?
Made from practical matt oilcloth.

Zip fastening

Waterproof

Wipe Clean

Dimensions: 33cm (length) x 7cm (diameter)
Oilcloth is waterproof and fairly stain resistant but beware of tomato based sauces and products including tomato ketchup, bolognese, curry, red berries and some felt-tip pens as they have been known to cause staining.
Fading may occur under direct sunlight for extended periods of time since the Oilcloth does not contain a UV inhibitor.

Oilcloth cleans up well with a warm, soapy sponge then dry it off with a soft cloth or towel.

Stains should be wiped as soon as possible and can be faded with bicarbonate of soda.

Do not machine wash, simply wipe clean.
Care Information
Do not wash

Do not bleach

Do not iron

Do not dryclean

Do not tumble dry