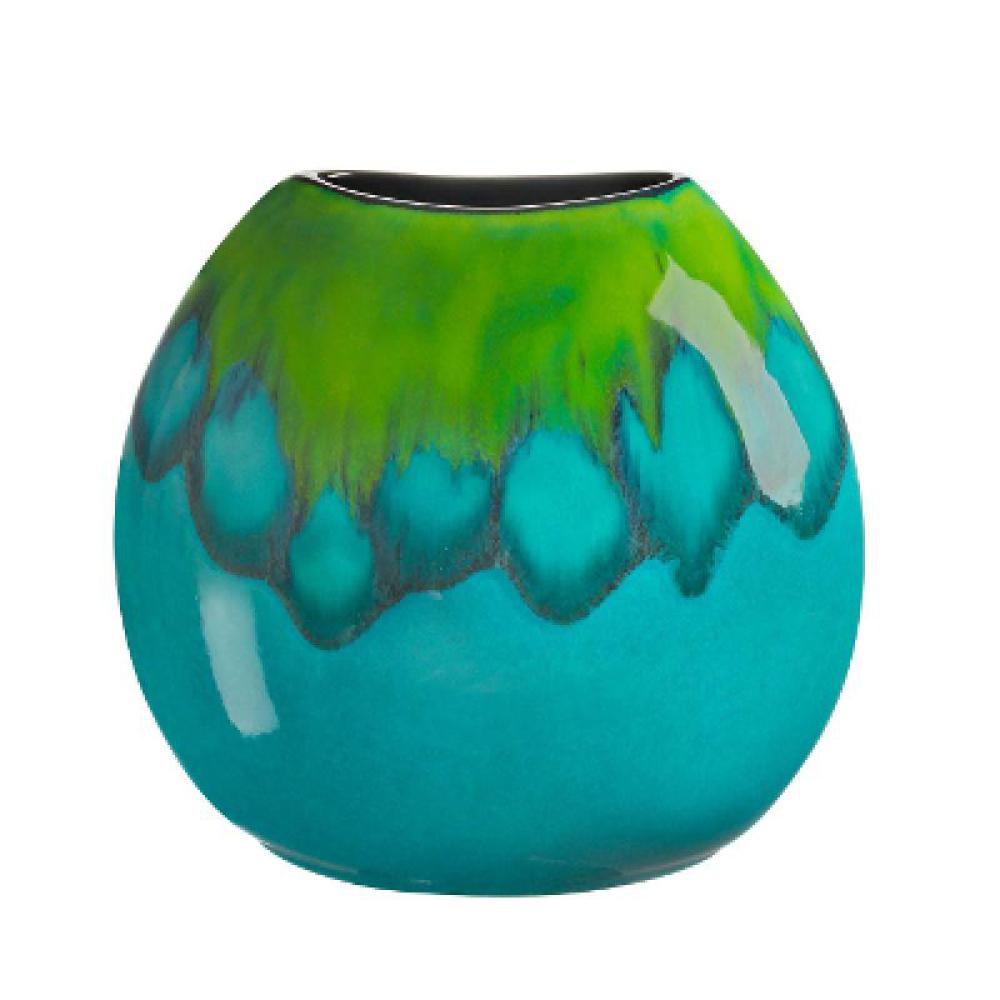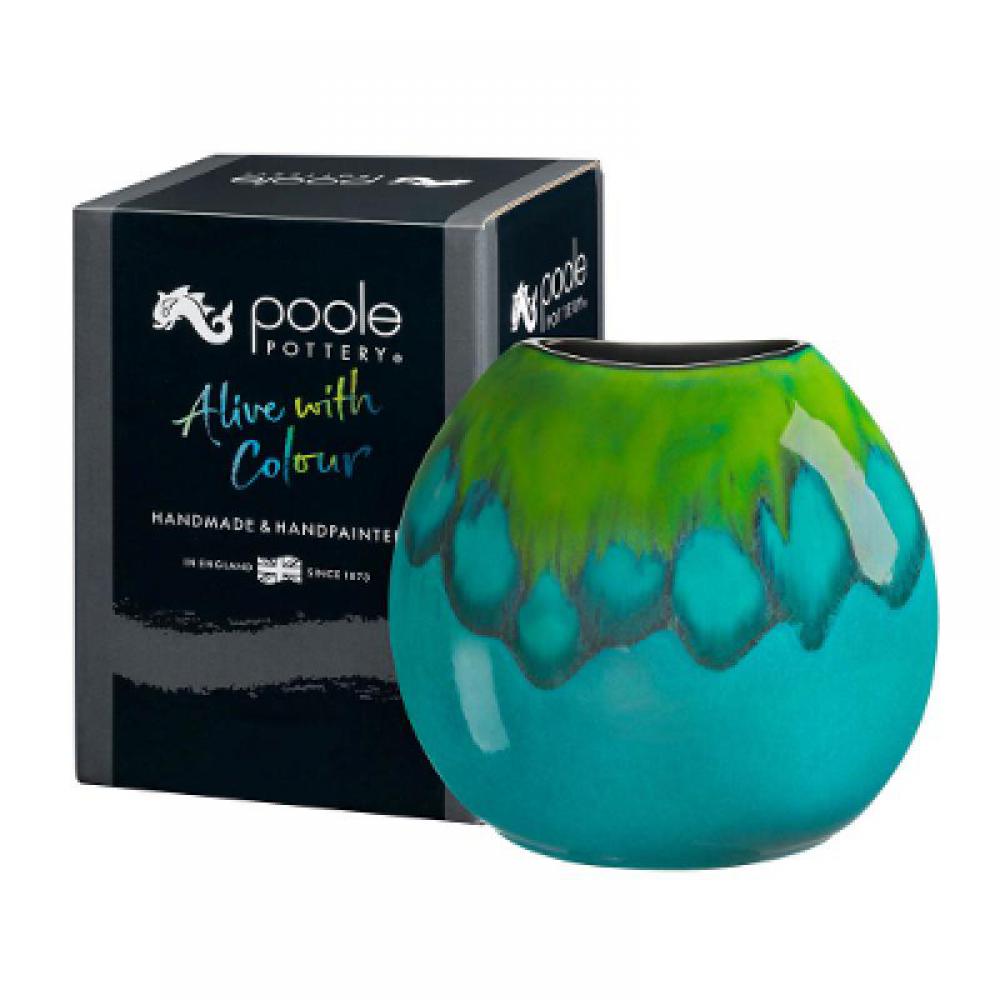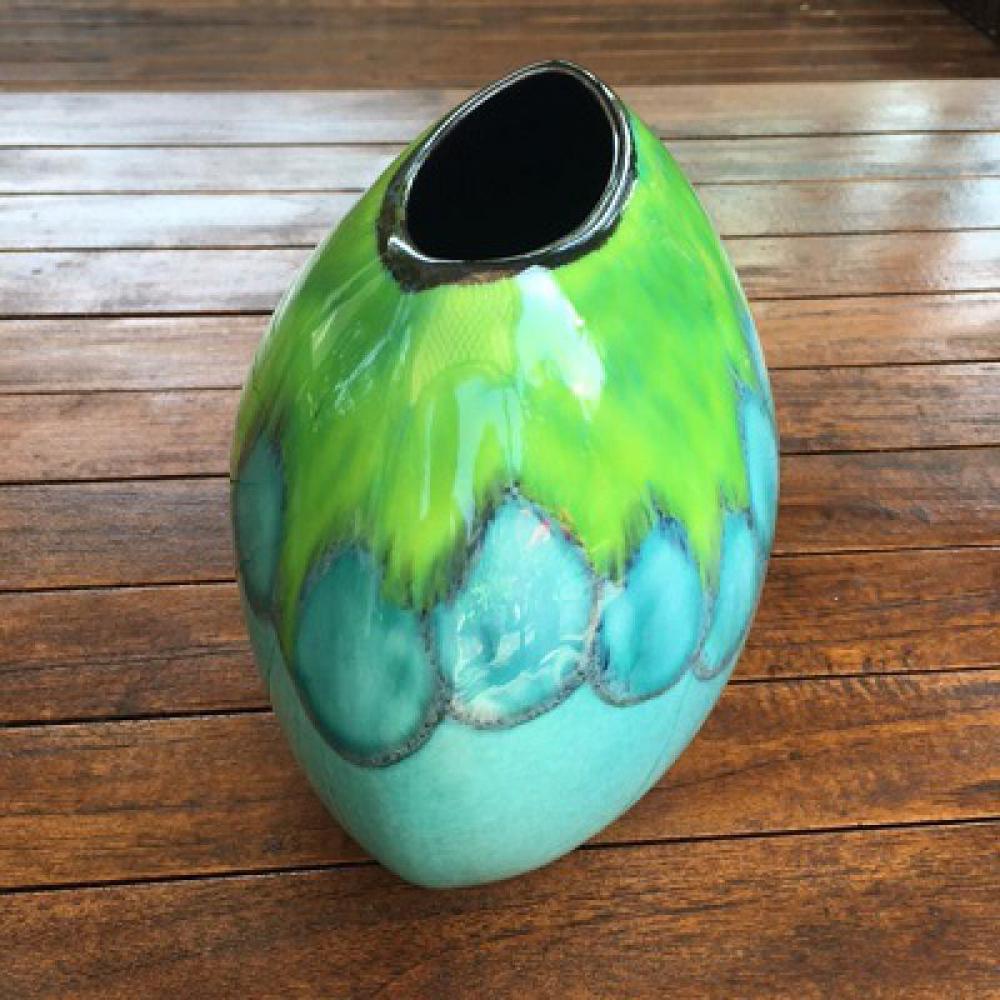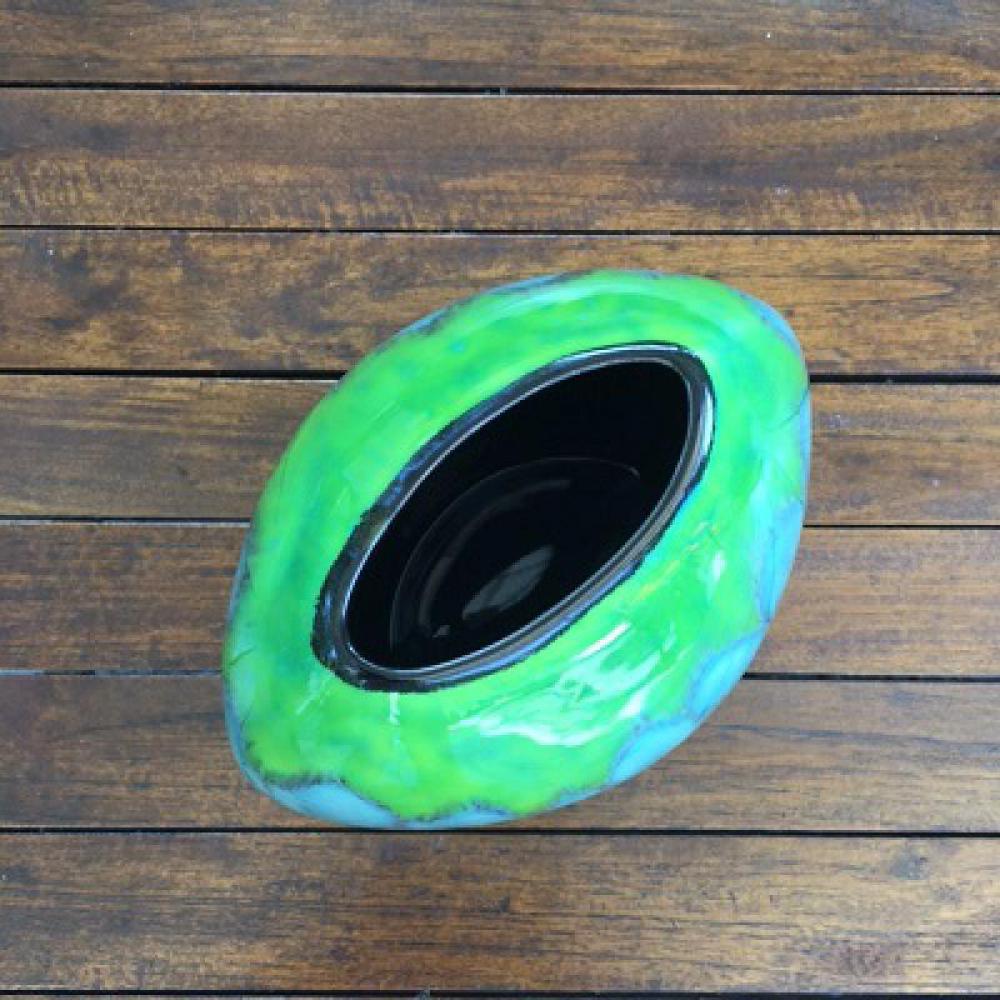 Poole Pottery Tallulah Purse Vase
Poole Pottery Tallulah Purse Vase
Meaning 'of the sea', Tallulah takes it's inspiration from the ocean waves, and follows in the footsteps of Volcano and African Sky - both popular designs inspired by nature's elements and is created by Poole artist Sean Flint.
A brand new cool colour palette featuring beautiful jewel like aqua tones, complemented with bold bright green brush strokes.

Designed in a shimmering pattern that brings to mind the serenity of the ocean waves, this Tallulah Purse Vase is ideal as a stand-alone feature or arranging a beautiful bouquet at its best.
- Cast by hand from English earthenware clay
- Glazed in multiple, reactive layers that continue to develop as the piece matures
- Personalised with the artist's, Sean Flint's own individual mark
- Beautifully presented in a stylish Poole Pottery gift box

Cast and painted by hand in vivid layers of shimmering aqua and bright green Living Glazes, this Purse Vase features the distinctive glaze effects Poole is renowned for.
An ideal gift for any pottery collector, this Tallulah Purse Vase is stylishly presented in a Poole Pottery gift box, and is certain to add a splash of panache to any space.
Dimensions and information
- Height: 20cm
- Presented in a gift box
- Hand-wash in warm soapy water and dry with a soft, clean cloth
- Unsuitable for dishwasher use