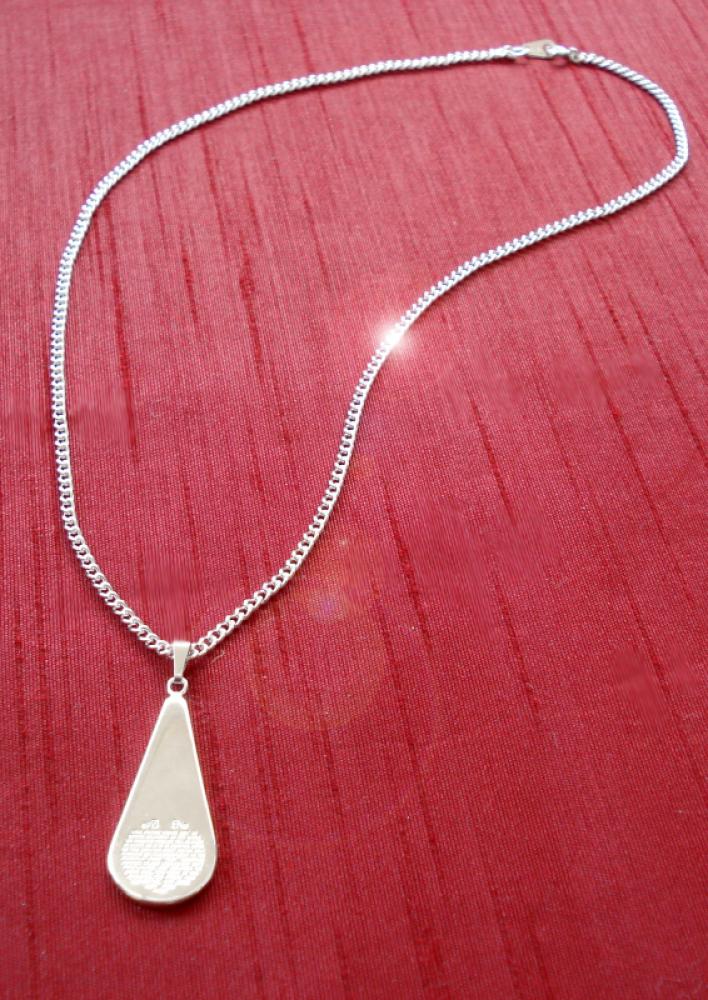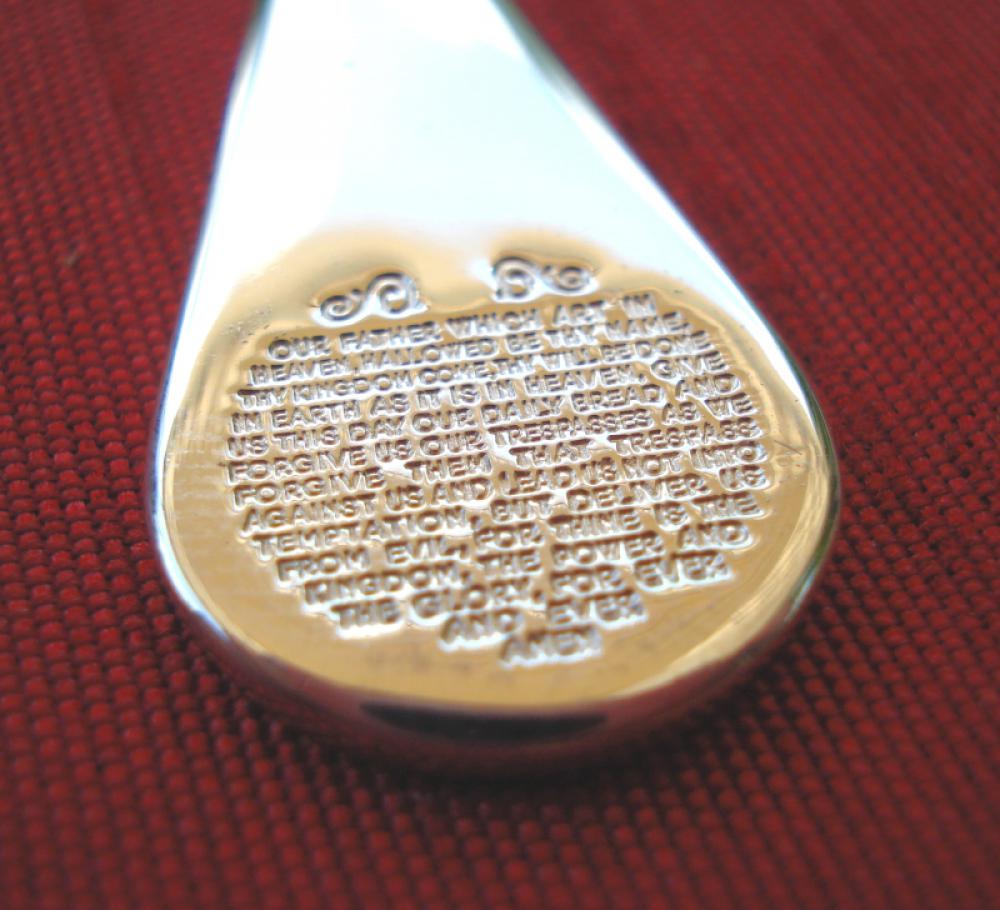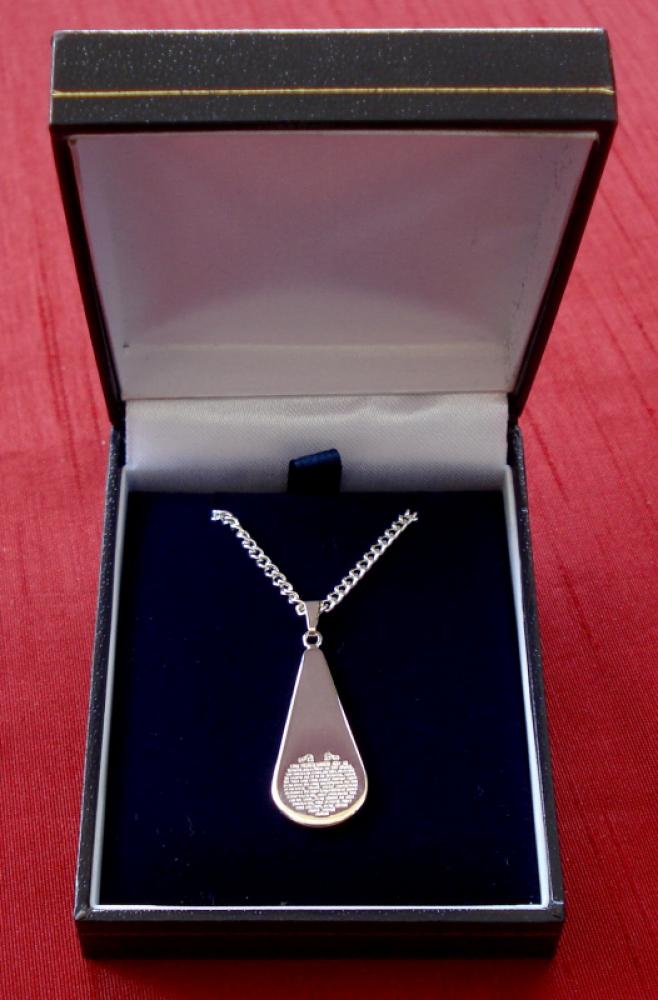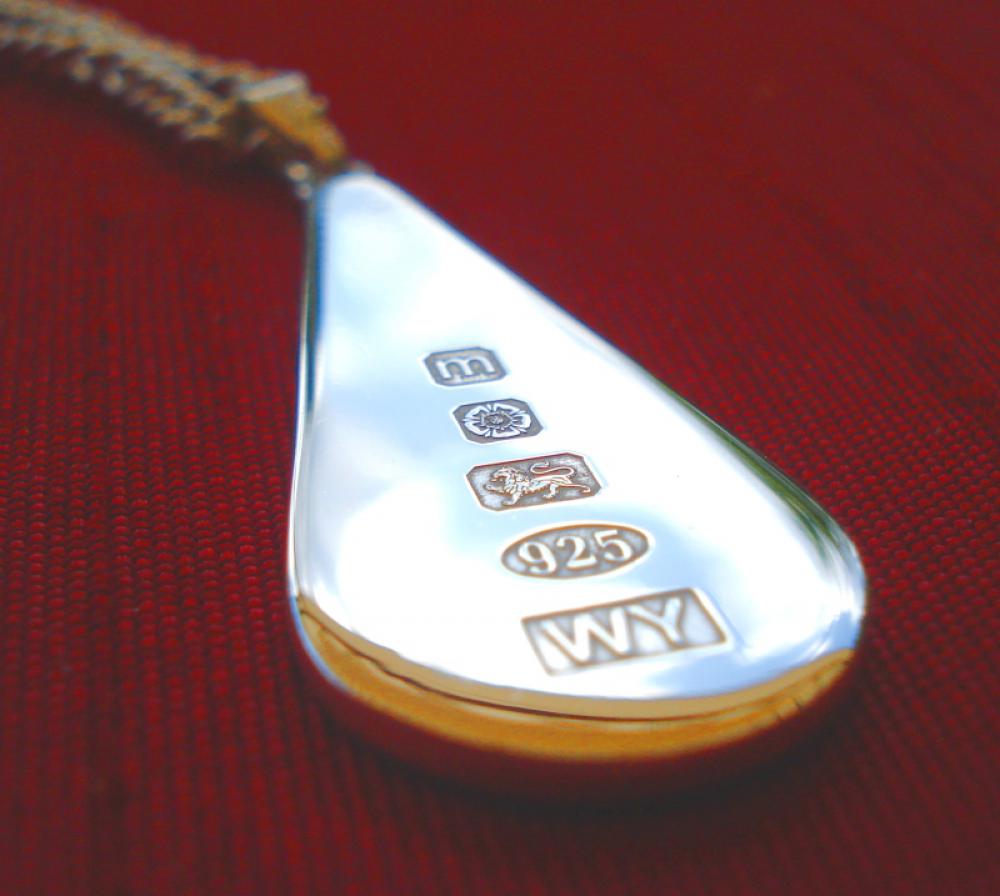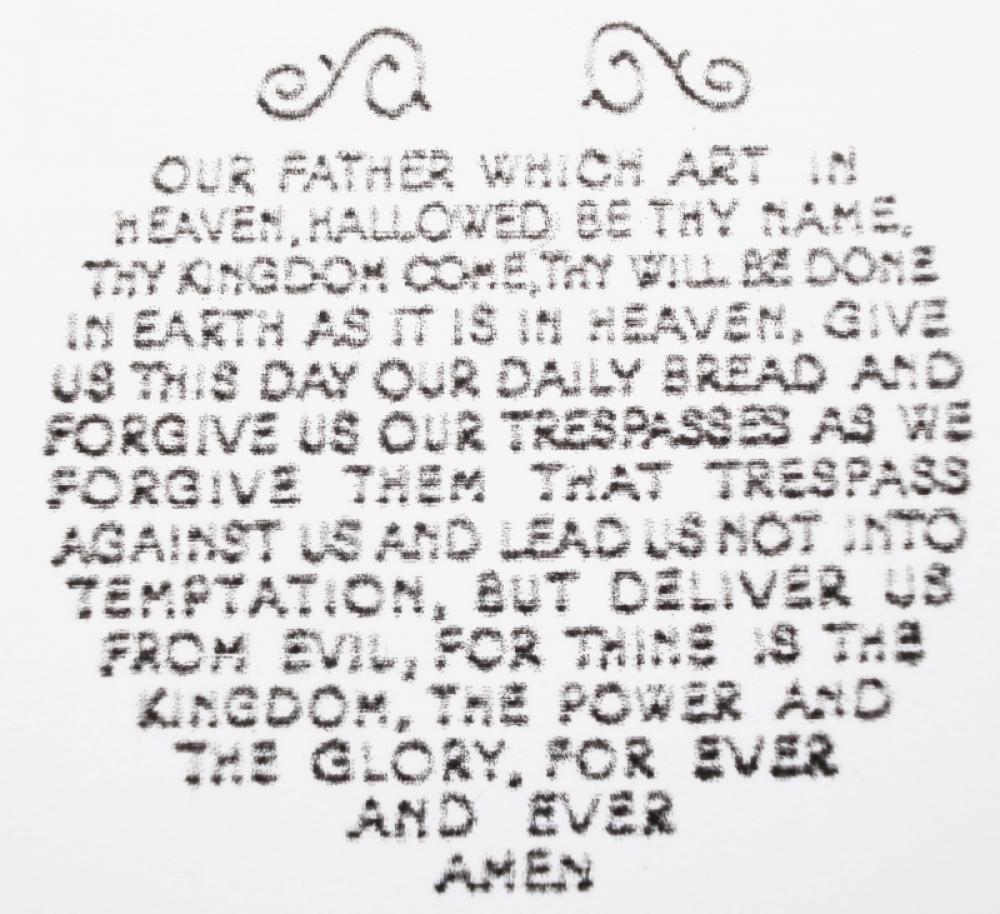 There can be no more unique and unusual a necklace than the solid, sterling silver, Lord's Prayer pendant. This wonderful necklace combines a delightful premise with both the skills and specialised craftsmanship of today and those from the first half of the last century. The Lord's Prayer is delicately inscribed in its entirety in miniature on each of the exquisite, hallmarked sterling silver pendants. The perfect, timeless gift for someone special.
Exceptional, Intricate Workmanship
The Lord's Prayer necklace is created using a special tool that was painstakingly engraved in reverse by an exceptional Sheffield toolmaker named Edwin Pryor. We believe he created this exquisite stamp in the 1940s - and to the best of our knowledge it has never been replicated by anyone else anywhere in the world. The inscription is amazingly minute, slightly less than 1cm (a third of an inch!) in diameter, yet each individual character is beautifully distinct. Entirely cut by hand - a singular feat of human expertise and precision - as emphasised by the slight error on a letter "A", which only serves to confirm the authenticity of this incredible piece of craftsmanship.
Own a Piece of History
Only the finest sterling silver is used to create the Lord's Prayer necklace which is confirmed by the historic maker's hallmark of William Yates 1750 on the reverse. Now part of Chimo Holdings, William Yates was originally established in 1750 and has been run by seven generations of a single family for over two and a half centuries. This collectable hallmark is one of Sheffield's most famous and carries with it the guarantee of William Yates's company motto, "Creating future family heirlooms that are already a piece of history".

The necklace comes on a short, solid silver chain so that the pendant hangs high on the décolletage.
Pendant size: 16mm x 33mm x 1mm
Each necklace comes in a presentation case and with a certificate of authenticity.